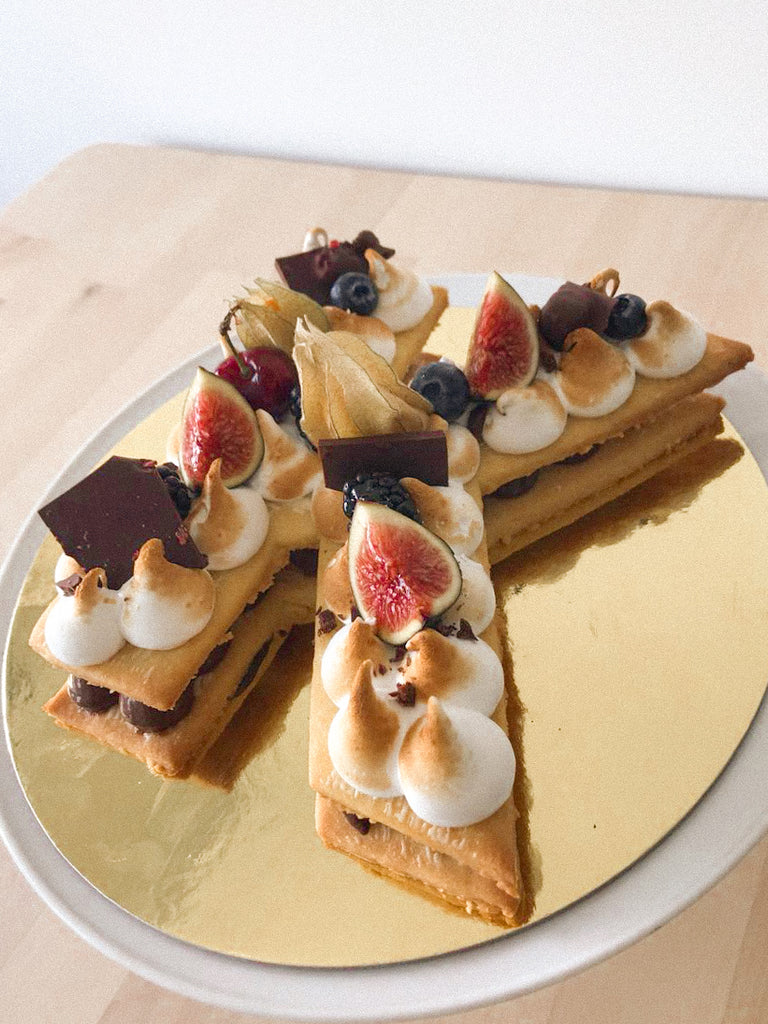 Wild Olive Branch Pastry
Customisable Tarts (dark chocolate smores)
Select any alphabet or number and we will craft it by hand!
done in a Chocolate meringue tart! Homemade Chocolate filling topped with an italian torched meringue!
(Feeds 4 - 6 pax) measures 8-9" in length. Do note that alphabets like I and L will feed lesser pax as they were blessed with lesser lines! 
Want to add ice cream to your order? Click on the link below!
https://wob.sg/collections/ice-cream/products/ice-cream-pints-3-for-45
TERMS & CONDITIONS
*Pictures are for illustration purposes only
Local Delivery is Available for this Product
---
Share this Product
---
More from this collection